How Often Should You Post to Your Blog?
As a business owner, you know that content marketing, online publishing, blogging, and SEO are important tactics you should use to drive prospective customers to your website.
The goal? They learn more about your products and services and ultimately buy from you.
However, if you're like most small business owners and startup entrepreneurs, you don't know how much content you need to publish in order to be effective.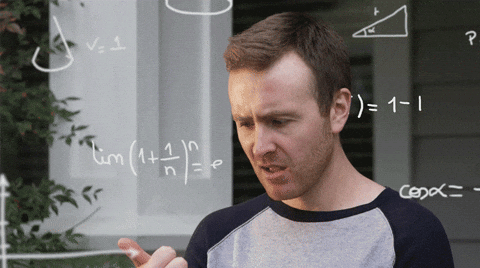 If you've asked yourself, "How often should I post to my blog to get more search traffic?" more than once and you're still no closer to knowing the answer, then this article is for you.
I'm going to explain exactly what you should understand about blog publishing schedules and what type of consistency you need to maintain in order to get the results you and your business need from your blogging efforts.
What the Data Tells You about Blog Posting Frequency
Before we dive into the details, rest assured that you're not alone in struggling to figure out how often you should post content to your business blog.
This is a puzzle that marketers and blogging experts have been trying to answer for years.
The truth is there isn't one single answer or key to success. Every industry, audience, business, and blog is unique. But don't let that discourage you.
Those marketers and blogging experts have done a lot of research to find the best publishing dates, times, and frequency to generate the most search traffic, organic page views, and visitors who can turn into customers.
Lucky for you, you can use that data to create your blogging schedule.
For example, researchers at HubSpot found that publishing more blog posts increases website traffic regardless of the company's size or whether it's a B2C or B2B company.
But.. companies that publish more than 16 blog posts per month get nearly 3.5X more traffic than those that publish four or fewer posts per month.
The results are even more compelling for smaller companies than large companies. HubSpot found that companies with 10 or fewer employees that published 11 or more blog posts per month received 3X more traffic than companies of the same size that published one or no posts per month and approximately 2X more traffic than those businesses that published between two and five posts per month.
But that's not all…
HubSpot also found that companies publishing more than 16 blog posts per month get approximately 4.5X more leads than companies that publish four or fewer posts per month. And these effects are compounded over time.
HubSpot learned that the more posts companies publish over time, the more traffic and leads they get with a significant jump experienced after they build an archive of 400 posts.
Specifically, companies that published more than 400 posts over time receive about 2X as much traffic as companies that published 301 to 400 posts and 3X more leads than companies that published 100 or fewer posts.
Bottom-line, your blog posts can have long lifespans and deliver benefits to your company in the form of traffic, leads, and sales for years to come.
However, publishing new content to your blog often is only one part of the puzzle. You also need to publish new blog content consistently.
What We Know about Blog Posting Consistency
Consistency matters for a couple of reasons. First, your audience will learn your publishing schedule and expect you to publish new content at that time every day or week (depending on your schedule).
It's essential that you meet their expectations for your brand in order to build a relationship based on trust, which leads to sales, brand loyalty, and positive word-of-mouth marketing.
Second, Google likes fresh, original content. Its search algorithm uses content freshness as a scoring factor, so newer content that is similar to older content (and all other factors being equal) will rank higher in Google's search results.
You'll increase your SEO success and traffic to your website when you publish new content consistently.
By boosting search traffic, you'll not only increase opportunities to convert those visitors into paying customers, but you'll also build your reputation as an influential authority in your field.
Together, all of these benefits make a significant difference in your business' overall success.
Answering the Question, "How Often Should I Post to My Blog?"
Now that you understand why blog post frequency and consistency matter, it's time to unpack the steps to determine the best posting schedule for your business blog.
Ideally, you'd post one or more posts per day to your blog if your goal is to increase traffic and sales. However, depending on the size of your company and your budget, that high posting volume is probably not realistic or sustainable.
Quality trumps quantity, so you don't want to publish a large volume of low-quality posts. That will do more harm to your reputation and search traffic than posting infrequently will.
Rather than throwing darts at a dartboard and hoping something sticks, you can look at the available data to identify an appropriate blogging schedule for a small business or startup.
Kissmetrics compiled research statistics related to posting frequency and found blogs that publish more than one post per day get more than twice as many unique page views per month than blogs that post fewer than one post per day. This is very similar to what HubSpot discovered in its research.
There is no denying that the more quality content you publish on your blog, the more visitors it will get, but for a small business that doesn't have the manpower or money to publish one or more times per day, the trick is to make sure the posts you do publish are published at the best times to maximize traffic to them.
According to the data from Kissmetrics, the highest percentage of people read blogs in the morning, and the average blog gets the most traffic on Mondays. Furthermore, the average blog gets the most traffic at about 11:00 am. When it comes to social shares and going viral, the best day to publish blog posts is Tuesdays.
Therefore, here is my recommendation for small business owners and startups asking the question, "How often should I post to my blog?"
If possible, publish 17 or more posts per month. Publish content Monday through Thursdays every week, and sprinkle in post number 17 on a Friday or during the fifth week in months that have five weeks.
If that's too much content for you to create each month, don't worry. You can work up to those numbers. Instead, publish 12 posts per month, which equates to three per week (Monday, Tuesday, and Thursday).
And if 12 is too much for you, try to publish at least 8 posts per month on Mondays and Wednesday, Tuesdays and Thursdays, or Mondays and Thursdays).
At a minimum, I recommend that you publish 11 posts per month. That number comes from HubSpot's research, which found that blogs don't get a significant bump in traffic unless they're publishing a minimum of 11 posts per month.
Don't Forget to Think About Blog Post Length
Another common question that business owners have is how long their blog posts should be. Again, there isn't a magic number and the answer depends very much on your audience and goals.
However, if your goal is to drive traffic to your website from Google, you need to publish posts that are at least 2,000 words.
Google likes long, substantive posts (most first-page search results are an average of 1,900 words), so you'll need to publish some long-form posts every month.
That doesn't mean every post you publish has to be 2,000 words. Consider this – 2,000 words equates to about 4 pages in a Word document with 1" margins and 12 pt. Times New Roman type. That's a lot for people to read, and attention spans are getting shorter all the time.
Instead, try to publish at least two long-form posts per month at a minimum (you can add more as your writing staff gets bigger) along with posts of several different lengths. It's your blog and you know your audience best.
Test publishing posts of 600 words, 1,000 words, and 2,000 words for a few months and track the results using Google Analytics. Which posts brought the most search traffic to your website?
Which posts got the most social media shares? Which posts received the most comments?
Based on those results and your goals for your blog, adjust your post lengths accordingly for the next few months, and then do it again.
In time, you'll tweak your post lengths to generate the right balance between search traffic and delivering the best user experience to your audience.
When you're publishing blog content, keep these three things in mind:
Quality trumps quantity.
Consistency is crucial.
Write for your audience first, not for search engines.
Below is a sample 12-post per month blog schedule you can use as a starting point to plan your own publishing routine.
More Blog Publishing Considerations
Blogging is an essential part of a successful content marketing strategy, and if you're using your business blog as a marketing tool, there are additional considerations that you need to think about beyond publishing frequency and blog post length.
If you put some time into objectively analyzing each of these considerations, you'll be on the path to developing a successful blog that drives sales for your company.
Your Goals
Before you do anything else, sit down and define your blogging goals. Why are you publishing blog posts? What is the end result you want to achieve from your efforts?
For example, your goal could be to increase website traffic and brand awareness, or it may be to drive consumers who are ready to buy products or services like yours to your site where they can instantly make a purchase.
You'll likely have multiple goals for your business blog. Document them and build publishing strategies that enable you to achieve those goals.
Time, Budget, and Manpower
Popular blogs aren't built overnight. It takes time, people, and often money to develop a successful blog. Therefore, you need to evaluate how much time you have to devote to your blog publishing each week, who is available to help you, and how much you can spend to get the additional help you need.
Time, budget, and manpower will determine how much high-quality content you can publish. Remember, you can start small and build from there, so don't worry if your resources are limited.
Your Audience
Who are you trying to reach with your blog posts and what do you want them to learn? What do they want to learn from you? You can publish 100 posts per day, but if your business' target audience isn't interested in those posts, then they were probably a waste of time and money.
This is one of the reasons why installing a tracking tool like Google Analytics and monitoring activity on your blog is so important. Use the data to find your most popular posts and write more content like those posts.
In other words, learn what your audience wants and give them more of it (as long as it's relevant to your business and consistent with your blogging strategy).
Your Network
You can't develop a successful blog that supports your business goals if no one knows about it or reads it. Search engines can send traffic to your blog posts, but you should be building your network online for social media sharing and email marketing.
By publishing authoritative content that people can trust, they'll be more apt to share that content with their own audiences which extends your reach much further than you can achieve on your own.
Your Marketing Funnel
Ideally, you should create content for consumers at all stages of the consumer buying cycle or marketing funnel. Here are some examples of ways you can deliver value to readers across the marketing funnel:
Create how-to content and educational posts for people at the top of the funnel (who are just learning about your brand and aren't ready to buy) to generate leads and build your email marketing list.
Write case study posts and long, deep-dive content to nurture people in the middle of the funnel (who are getting close to or are already in the purchase decision-making process).
Create customer interview posts and posts with demo tutorials and videos for people at the bottom of the funnel (who just need an extra nudge to buy).
Different members of your overall target audience need different content in order to take the actions you need in order to reach your goals. To that end, diversify your blog posts, and track page views, comments, and social media shares to learn which efforts should be repeated and which should be tweaked or abandoned entirely.
Your Next Steps to Develop a Successful Blog
Your audience has problems that your products or services can solve, and they have questions about those problems. Publishing a blog is a perfect way to connect with your target audience by answering their questions through educational, entertaining, and engaging posts.
To do it successfully, make sure you develop a consistent publishing schedule, vary the lengths of your posts and track results to determine the best mix, identify your goals, and deliver the kind of content your audience wants and needs at all stages of the marketing funnel.
Leverage your online network to spread your blog posts online, and with the help of search engine traffic, your blog will start growing and producing results in no time.
What's your recipe for a successful blog schedule? Tell us in the comments below, and be sure to share this post with your social media connections so more small business and startup owners learn how to grow with effective blogging.